The Voices Of We Archives
While the premiere of
The Voices Of We
debuted seven monologues and short plays on a variety of women's issues,
The Voices of We
archives are comprised of additional works available to those who wish to tailor-make their production for their respective needs. Whether it be a full-night of theatre in support of a singular women's issue, or the use of a monologue to launch a fundraiser,
The Voices Of We
offers theatrical experiences theatre goers will not soon forget. Please use the C
ontact page
to inquire about additional works.
The Voices Of We - Premiere Content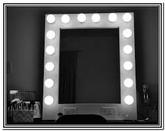 Everything's Coming Up Roses
Dana (aka Lady Merm) is a Transgender female who is also a
Drag Queen. In Dana's case, her alter ego is not a sell out. On
stage she's admired, lauded, and appreciated for being a woman
and this alone affords her the escape she needs from the
judgments and double-takes experienced in everyday life.


---